La Séptima...2022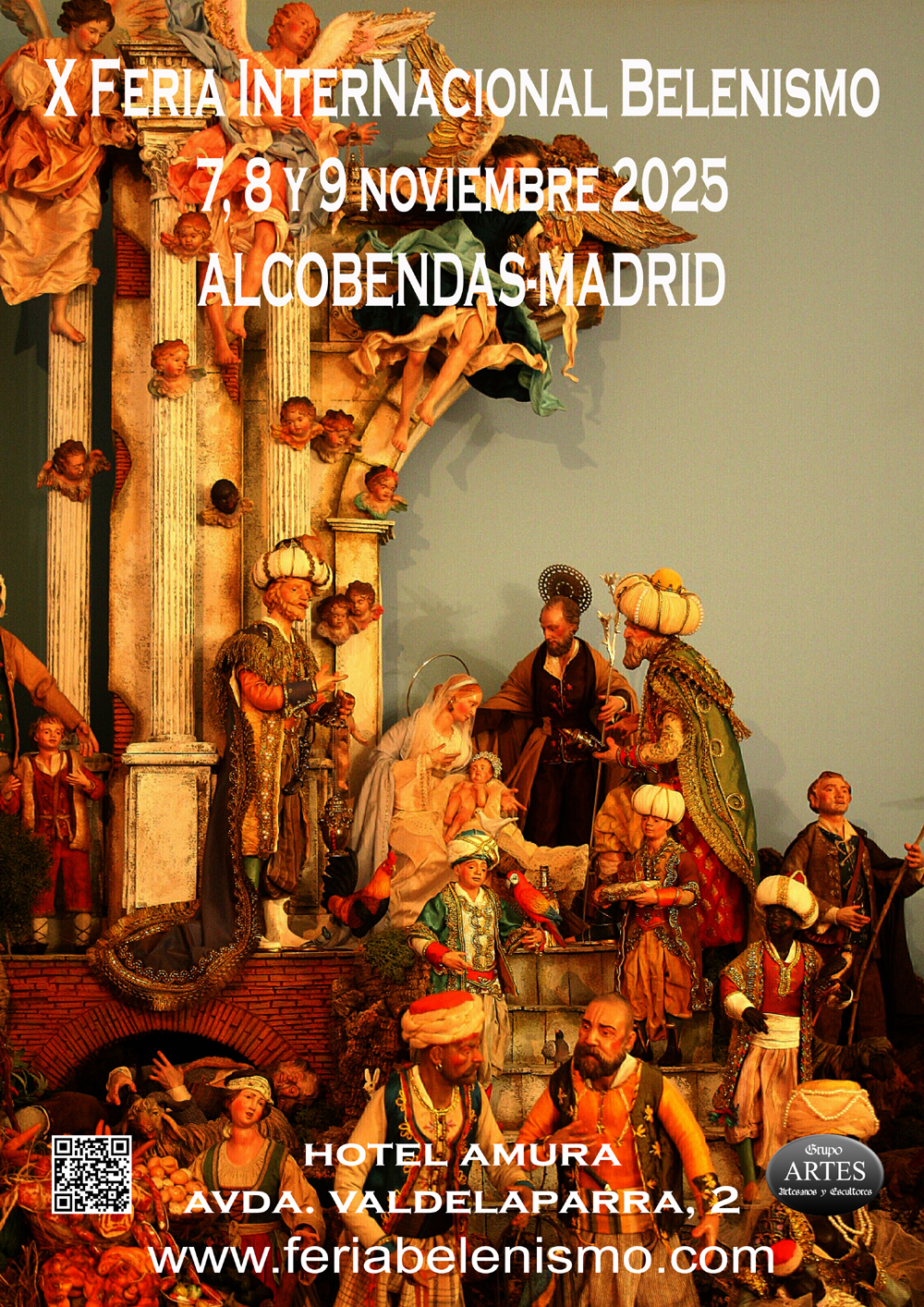 Cartel Realizado para la Celebración de la VII Feria InterNacional de Belenismo 2022.
Belén realizado por Asociación de Belenistas de Fuente Álamo (Fuente Álamo - Murcia - España), cedida para dicho evento.Imagen: Candelaría López Fotografía
Nacimiento Principal, Obra de Arte Sacro Hermanos Cerrada en conmemoración de su
10º Aniversario de su Taller de Arte.
-------------------
Poster made for the celebration of the VII InterNacional Fair of Belenismo 2022.
Bethlehem made by the Association of Belenistas of Fuente Álamo (Fuente Álamo - Murcia - Spain), assigned for said event. Image: Candelaría López Photography
Main Birth, Sacred Artwork Brothers Closed in commemoration of its 10th Anniversary of its Art Workshop.
AVISO IMPORTANTE: El Cartel de Expositores NO es el cartel definitivo, estamos en periodo de inscripción hasta que se completen las plazas o el tiempo limite.
IMPORTANT NOTICE: The Exhibitors Poster is NOT the definitive poster, we are in the registration period until the places are filled or the time limit is reached.
Entrada VII Feria InterNacional de Belenismo 2022, Precio  2,50 € por día, Menores Gratis.
La entrada servirá para subvencionar y ayudar al evento.
-----------------------
Entry VII InterNational Fair 2022 Nativity Scene Movement, Price  2,50 € per day Children free.
The entry will be used to subsidize and help the event.
ORGANIZA: GRUPO ARTES BELENISTAS (ARTESANOS Y ESCULTORES)
Más info:  contacto@feriabelenismo.com